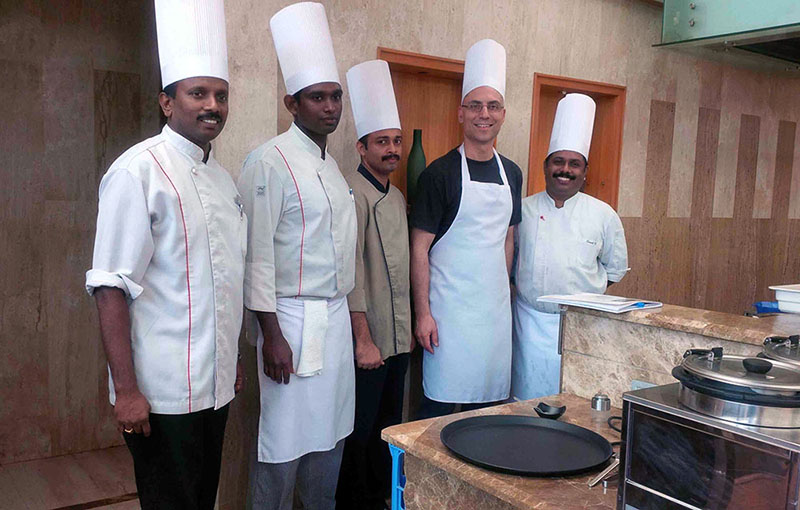 "Food is Medicine and Medicine is Food." Learn about Ayurvedic nutrition and food combinations that empower health and digestion.
Duration
1 Day
Time
9.30am – 4.30pm
Price
$170 per person
Presented by Vahid Chittleborough
Vahid is a passionate foodie, talented home cook and amateur chef.
A Barrister by profession, Vahid is equally passionate about developing and applying his culinary skills. He has demonstrated at cooking classes and informally cooked in some of Adelaide's leading restaurants.
Vahid's culinary repertoire also includes Ayurvedic cooking. Vahid has travelled to India and cooked alongside Indian chefs and also spent time at a Ayurevdic clinic in Kerela.
---
Ayurveda, an ancient holistic science of healing, offers a logical approach for determining correct diet based upon the element comprising an individual's constitution: vata, pitta and kapha. The approach is quite different from the contemporary view of balanced diet, based on eating from various food groups. Each food substance has a specific taste. The moment a substance touches the tongue, the first experience is the taste. Taste is a very important quality and energy that has a direct effect in bodily doshas.
The ancient Vedic culture approached food with great reverence. The handling of each food item completely reflects its vital power and taste. Approach each food item with a respect for the universal intelligence. The natural grain of each vegetable will tell you how it is to be cleaned and cut.