Our Team of Ayurvedic experts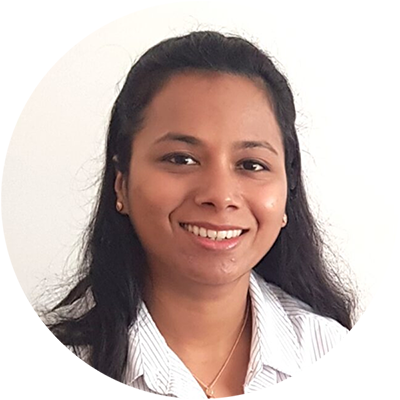 Ayurvedic Physician
Dr. Shweta
Dr. (Vaidya) Shweta Rao is a qualified Ayurvedic Practitioner from India, with more than 8 years experience consulting in the field of Ayurveda. She graduated with a Bachelor's degree in Ayurvedic medicine and surgery from one of the renowned colleges in Mumbai (India). She is also a certified yoga instructor from Yoga Vidya Dhaam Nasik (India).
She believes that a proper blend of Ayurvedic lifestyle, diet and yoga is essential for a healthy body, mind and soul and for establishing harmony amongst them. Dr. Shweta, also believes that one cannot control the extrinsic factors which affect our health but one can always make the intrinsic system strong enough with the help of Ayurveda.
Her interests include management of chronic health ailments, issues related to women's health, children's health and lifestyle disorders which can all be managed with Ayurveda and Yoga.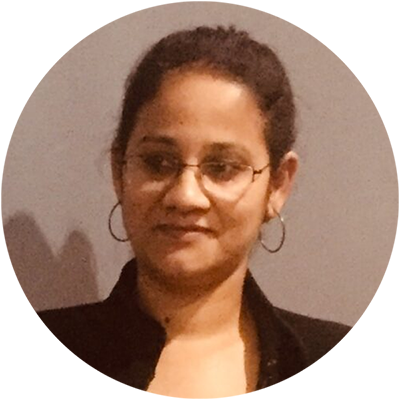 Ayurvedic Physician
Dr. Kiran Kaushik
Dr. Kiran is an experienced Ayurvedic Physician with several years' experience in treating dis-ease and supporting clients to achieve lasting wellbeing.  She has a special interest in treating inflammatory diseases and infections through Ayurveda, as well as treating clients with IBS and skin problems.
Having graduated from her medical studies at Dhanwantari Ayurveda College and Hospital in Ujjain, India, Dr. Kiran has practiced Ayurvedic medicine extensively in India before moving to Australia in 2019.  Her self-proclaimed passion is in educating clients towards wellbeing and longevity through the adoption of correct nutrition and eating habits.  Dr. Kiran is an active advocate and educator of Ayurvedic herbal medicines and enjoys conducting seminars and workshops that share knowledge about dis-eases, their causes and precautions, as well as practical strategies that support clients to make informed choices towards achieving a state of wellbeing.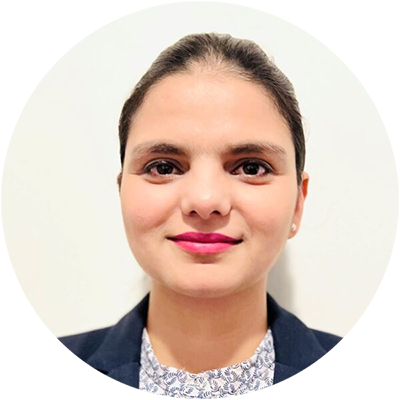 Ayurvedic Physician
Dr. Rajneesh Kour
Dr. Rajneesh Kour is an Ayurvedic Doctor who completed her studies (Bachelor of Ayurvedic Medicine & Surgery) from Jammu University, Jammu & Kashmir, India. She is currently registered with the Australasian Association of Ayurveda (AAA) and has also undergone extensive panchakarma training from a Government Ayurvedic Hospital, where she practised Ayurveda during her internship.
With a background in Panchakarma Detox, Dr. Rajneesh is passionate about disease prevention and natural healing in our often highly stressful world and believes that Ayurveda can help us to maintain great health, without any side effects. She encourages her patients to ask themselves how they can stay healthy and shift the focus away from outside stresses and onto their own well-being. She also teaches them an Ayurvedic diet and how to heal using Ayurvedic herbal medicine.
Dr. Rajneesh has expertise in the following conditions and has seen impressive results with an Ayurvedic range of therapeutic treatments:
Detox
Skin diseases (e.g. Eczema, dermatitis, skin allergies)
Pains & Aches (e.g. general body pains, arthritis, gout]
Digestive disorders (chronic constipation, Crohn's disease, IBS, Diarrhoea)
Intestinal Worms
Mental health (Depression, anxiety, stress)
Weight gain
Diabetes
Women's health
Diet plans
Menopause
Respiratory diseases
She believes in healing the body through herbs, treatments, lifestyle changes and diet modification and also believes that Ayurveda is an holistic approach towards health. So, to treat any condition, it's important to treat the body, mind, as well as the soul.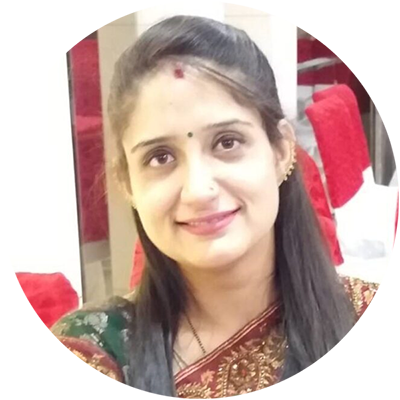 Ayurvedic Physician
Dr. Nitika Rattan
Dr. Nitika Rattan BAMS MD (Ayurveda) is a qualified practitioner from India. She has been working as an Ayurvedic practitioner for the last 9 years and has graduated and completed postgraduate studies in Ayurveda from  Desh Bhagat Ayurvedic College Mandi Gobindgarh, in the northern region of India.  Dr. Nitika has also completed a Yoga Instructor Course from Swami Vivekananda Yoga University of Bangalore.
Dr Nitika deals in the management of endocrine ailments and psychological disorders relating to stress and depression. She believes that Ayurveda teaches us to cherish our innate nature to love and honour who we are.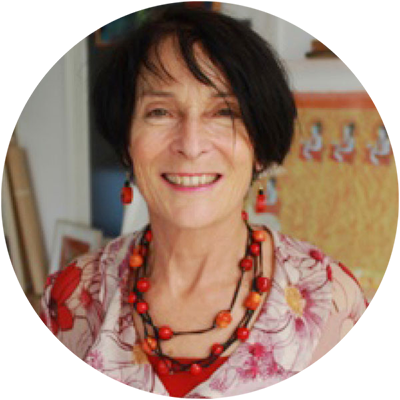 Ayurvedic Practitioner
Meredith Russell
Meredith Russell is a registered Ayurvedic Practitioner, graduating from Equals International with a Cert. IV in Ayurvedic Lifestyle Consultation and Advanced Diploma of Ayurveda. She is also a registered Yoga Teacher with a Diploma of Yoga Teaching Y.T.I.S.A. and Yoga Teaching certification from Adelaide Ashtanga Yoga Shala, with over 30 years of experience as a yoga practitioner incorporating healthy lifestyle advice to restore health and wellbeing. Meredith's academic background is in Creative Arts and Community Education, and she passionately combines the richness of these experiences in her consultations. 
Meredith believes in a holistic, nurturing approach to healing by nourishing every aspect of the whole self, including diet, lifestyle, nutrition, yoga, meditation, visualisation and creativity to suit individual needs. Ayurveda allows people to be personally responsible for their health and wellbeing, opening the door to wellness, creativity and balanced lifestyle by using a full range of healing modalities in one complete, integrated system. This involves an individual health assessment and advice, education and guidance on nutrition and lifestyle. In this way Ayurveda can be life changing and transformative and has a lasting effect on body, mind and spirit, allowing each individual to live to their full potential.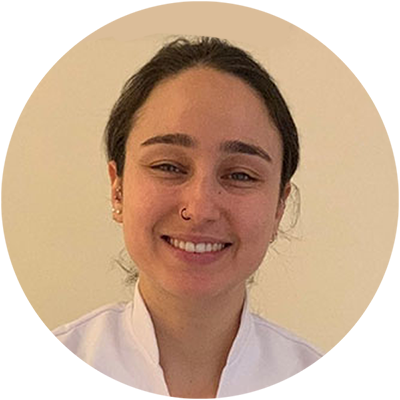 Ayurvedic Therapist
Gabriela Carvalho
The idea of becoming a Remedial Massage Therapist started taking shape back in 2015 when Gabriela was studying to become a Yoga instructor. During the training she was introduced to the philosophy of Ayurveda, and the knowledge she's developed with that course inspired her ongoing interest for Natural Health. This took her to her first Massage course. Here in Australia, Gabriela has completed a Diploma of Remedial Massage and has been working in the area since her graduation.
Massage Therapy is one of the most commonly used forms of Holistic Medicine. This means that, as a practitioner, Gabriela takes into consideration all aspects of each person (e.g. Physical, Mental and Emotional), treating the root of the problem, and not just the symptom. For that reason, she likes to use an intuitive approach to her treatments, incorporating a variety of practices and techniques to help clients to achieve better health.
She believes in the healing benefits of Holistic Medicine. Living this modern way of life causes many to develop issues such as stress and anxiety, that turn into physical imbalances. Gabriela usually says that: "the body talks", and if that we learn how to listen, we can treat it naturally and free from side effects. That's why she became so passionate about Massage Therapy. It means a lot to Gabriela to help people to feel less pain and improve their quality of life.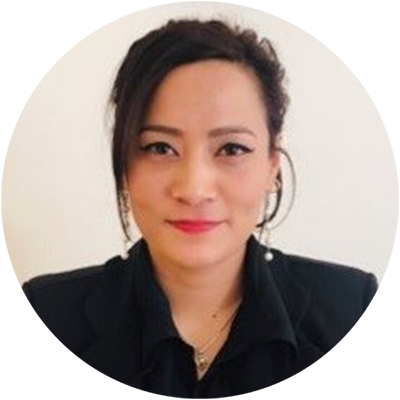 Client Services Coordinator
Radhika Shrestha
Meet lovely Radhika, who is here to take care of your every need whilst onsite at the Village.
Having grown up in Nepal, Radhika developed a deep love of nature and respect for living a peaceful life from a very early age. Family means everything to Radhika, and she thanks her parents for the lessons learned and the values instilled in her, throughout her life. Amongst them, to work hard at cultivating all aspects of life, and to serve others. That it's this spirit of dedication and service that brings the ultimate reward. In other words, making others happy brings inner contentment.
Radhika comes highly qualified, with a Bachelor of Business Administration, and a Masters in Accounting. She originally joined the Equals family to complete her internship, bringing with her great business acumen, in addition to strong personal values.
It is these values that guided her to contribute meaningfully to the day-to-day operations at Ayurveda Village. Like a little "pocket rocket", you'll often see Radhika darting in and around all corners of our retreat property, to ensure that everything is just perfect! Here, in this space, Radhika feels peaceful, passionate, and happy. Essentially, at home.
Radhika both lives and works in the Adelaide Hills, appreciating the region for its beautiful natural landscape and fauna, and "purity" in all senses.
Radhika believes that when you are happy, you feel good from the inside out. Remaining connected with loved ones, eating healthy food, staying hydrated, and getting plenty of rest, are her key self-care strategies. She enjoys nature-time, cooking, and surrounding herself with happy people.